David Castro LMFT
Working to serve individuals and couples on their journey to health and connection.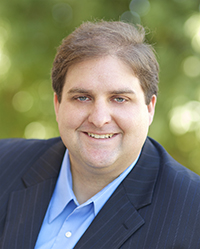 Background
I have a dual B.A. in History and Art and, in 2012, I earned a Master of Science in Counseling. During my graduate program, I interned at the College of the Sequoias Mental Health Counseling Center working with college students with stress, anxiety and depression, and at Sequoia Youth Services facilitating groups with children. I then worked in private practice under the supervision of Carol Gray LMFT as an MFT Intern in Tulare. Now I work in private practice with offices in Tulare and Visalia. I've been working in private practice settings since 2013.
Approach
I strive to create a healing space for people to transform their inner world in order to affect their outer world. I utilize a variety of counseling methods depending on the needs of my clients at the time. I primarily use Cognitive Behavioral Therapy (CBT), deep-breathing and mindfulness techniques, and Person-centered therapy. I believe that unconditional positive regard is the most important component in the therapeutic process and I work to foster that during each session with each client.
Call Now
Take the first step.  Call for a phone consultation (559) 736-8037